Cruise Vaasa-Strömsö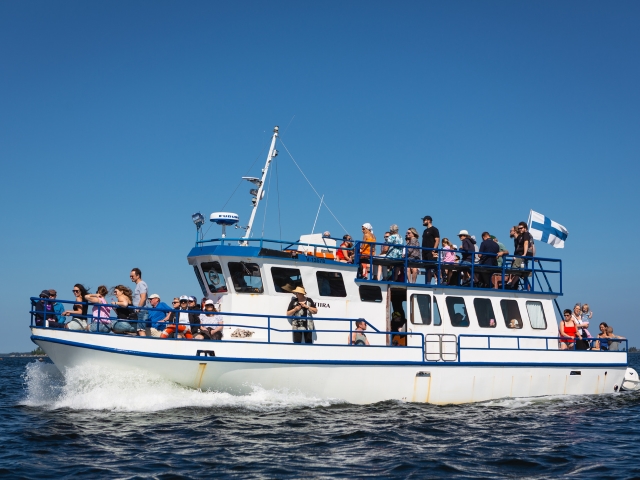 Picture gallery
Hop on a boat to garden evening at Strömsö June 6th 2019

M/s Tiira is leaving from the inner harbour in Vaasa to Strömsö June 6th and you can experience the beautiful archipelago during 30 minutes with a guide on board.
There is also a free bus ride from the city hall, so it is possible to go one way by boat and the other way with the free bus ride. There are a limited number of boat tickets. You can reserve your seat here.

Strömsö is not only a popular tourist attraction. It is also a popular television show. Around 2000 people normally come to a gardening evening at Strömsö. This year the event takes place Thursday June 6th between 4 - 8pm. You can buy or sell plants, meet gardening experts, have a coffee or picnic in the park. Official guides are present to tell you about the fascinating history of the 160 year old mansion.

The first bus leaves from the city hall at 3:30 pm and every 15 minutes after that. The last bus from Strömsö leaves at 8:30 pm.

The boat leaves from the inner harbour and has a limited number of seats. M/s Tiira has 40 indoor seats and 20 more on deck. Book your ticket in advance and be on time. The seats are not numbered. The price is 8 €/person for a one way ticket.

The car parking at Strömsö is limited. Leave the car in the city, take the boat or the free bus ride to Strömsö.
Please note that the boat is not adapted to childrens trolleys or persons with difficulties to walk. Disembarcation at Strömsö includes a small climb over the railing at the bow of the boat.

In case of bad weather or too few passengers the boat ride can be cancelled. In case of cancellation money will be returned.