The Noblewoman and two art patrons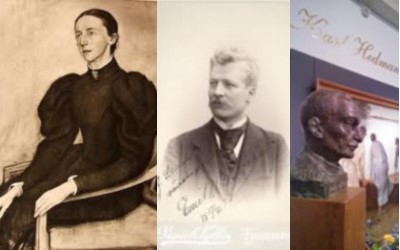 Picture gallery
On this walk we get to know Matilda Wrede, who was a friend of the prisoners, her life and her home. We will also get to know more of the sculptures of Emil Wikström. With the help of art experts, the county doctor Karl Hedman began collecting art in 1907 and was the founder of the Ostrobothnia Museum.
Start point: The Ostrobothnian Museum.
Tour days: Wednesdays at 5 pm in July.
Bookings one day in advance!
29.07.2020 17:00 - 18:30
You can choose the event date from the calendar. There are no events on the days with dark background. If the selected event is available more than once in a day, you can choose the spesific time from the list that appears below the calendar.

Choose the amounts and types of tickets you prefer from the available selection and confirm your choice with Add to cart -button. This will take the tickets to the shopping cart.